Creating Privacy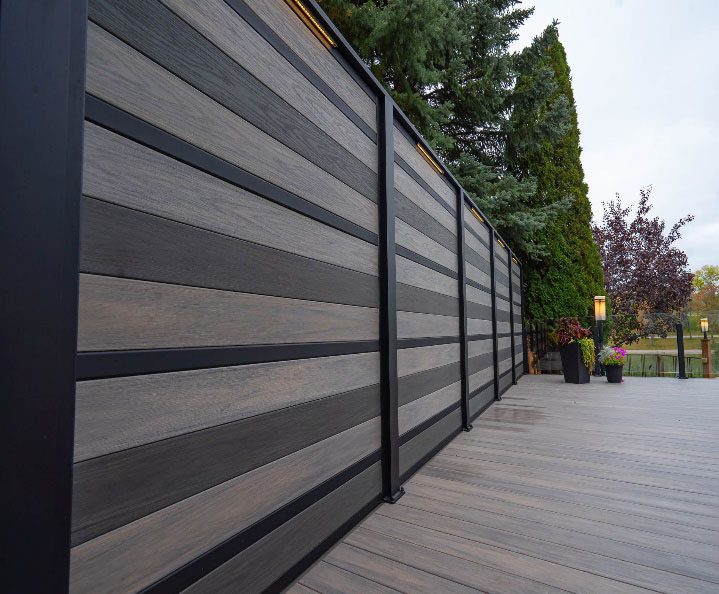 After building a deck with top-notch design, the best materials in the marketplace, and workmanship unlike any other company, you're going to want to show off your deck to all your friends and neighbours. But even the most extroverted people need privacy from time to time. Here we are going to talk about different types of privacy and why you should consider it on most decks. Here are some methods and design considerations to create privacy.
Privacy Railing
When your space needs privacy and the only option is to build privacy railing there are some great options. Each of the options below is typically built close to 6'-6" tall, but other custom heights can be made. Because the privacy railing is tall, it becomes a focal point, and you want the privacy railing to enhance the experience you have on your deck instead of detracting from it.
Frosted Glass
Frosted glass, technically known as Matelux glass, is great when you want to let in light but still want privacy. Details of objects as close as six inches away from the glass are impossible to see clearly, so if you have a covered space and are worried about a lack of light, this option of a privacy wall is a solid choice for you.
Solid Paneling
Other options we have used are a combination of Wolf PVC and a range of aluminum materials as solid privacy paneling.
We can use either one or the other, or both to create a pattern. The advantage of using these materials is that they are more effectively lit up by outdoor lighting – creating more ambiance at night. Any decking color can be used, but typically the aluminum is black for a dramatic effect.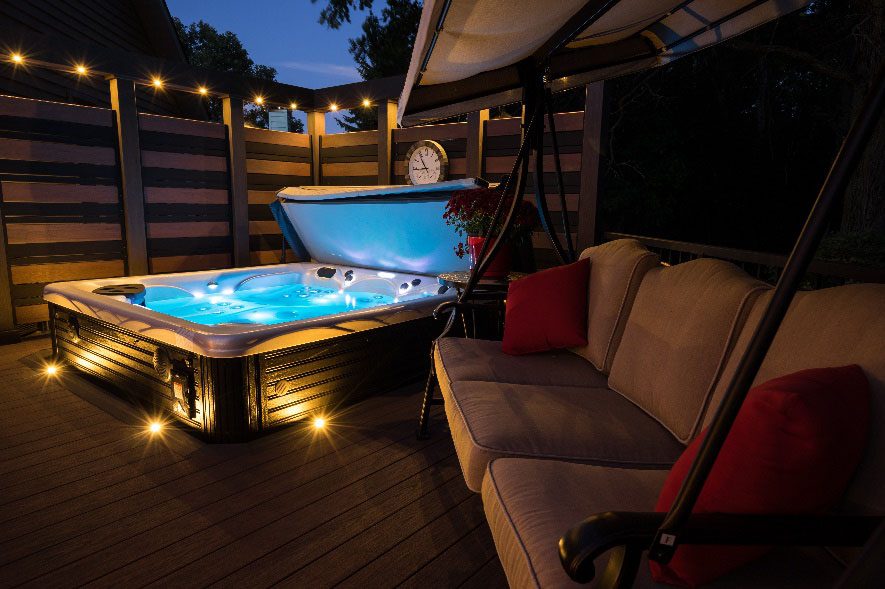 Your Privacy Wall can be a Statement Piece
When you want to create that WOW factor for your deck, one of the best places to do that is a privacy wall. From built-in fireplaces to custom-printed glass designs, we can make your dream a reality, or our design team can dream it up for you!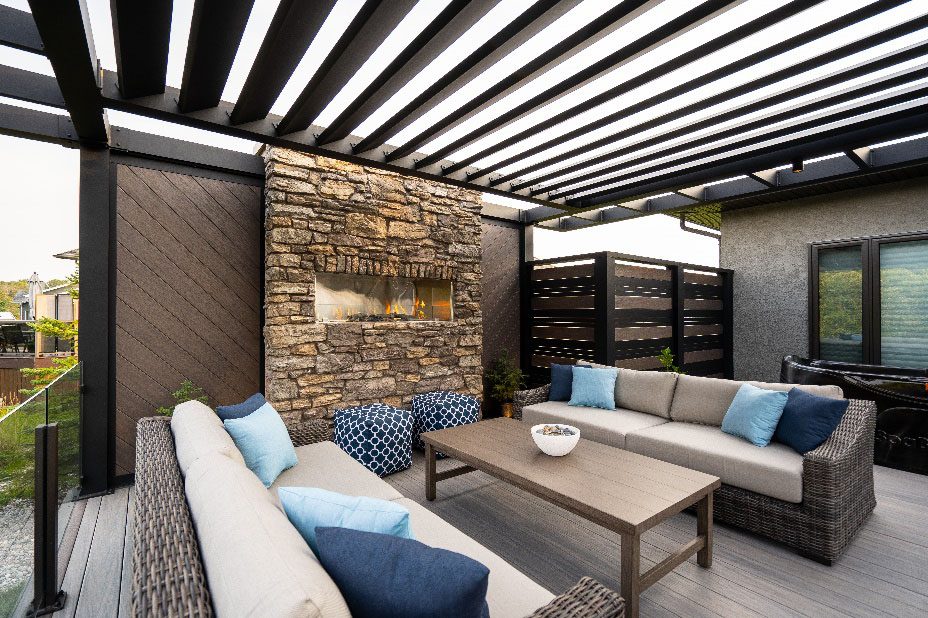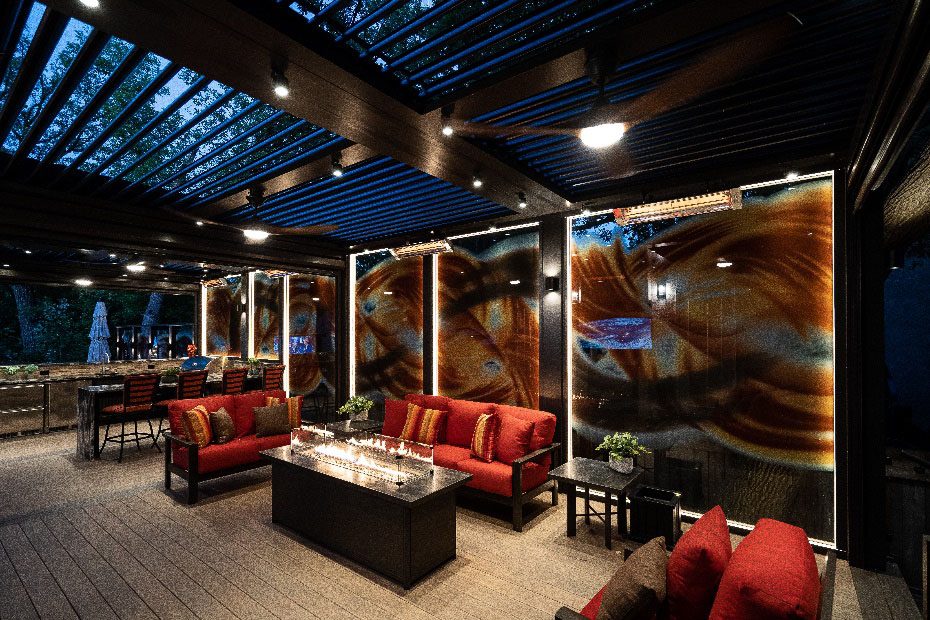 When you are presented with an opportunity to include privacy on your deck, look to these examples to enhance your space, and you might have just created that cozy nook you have always wanted.