Your backyard destination.
We want to help make your outdoor space the best part of your home, a place that beckons you to spend time in it — resting, playing, dining, and entertaining — every day.
These three models are our most popular among homeowners:
•  Pivot 6
•  Pivot 6 Slide
•  Pan 6
Take Control
StruXure's pivoting louvered system doesn't just provide shade; it also gives you control. You have control of your outdoor space, regardless of the weather. Control of the operating system through an app on your phone. Control over daylight coming into adjacent interiors. You set the shade level at the touch of a button.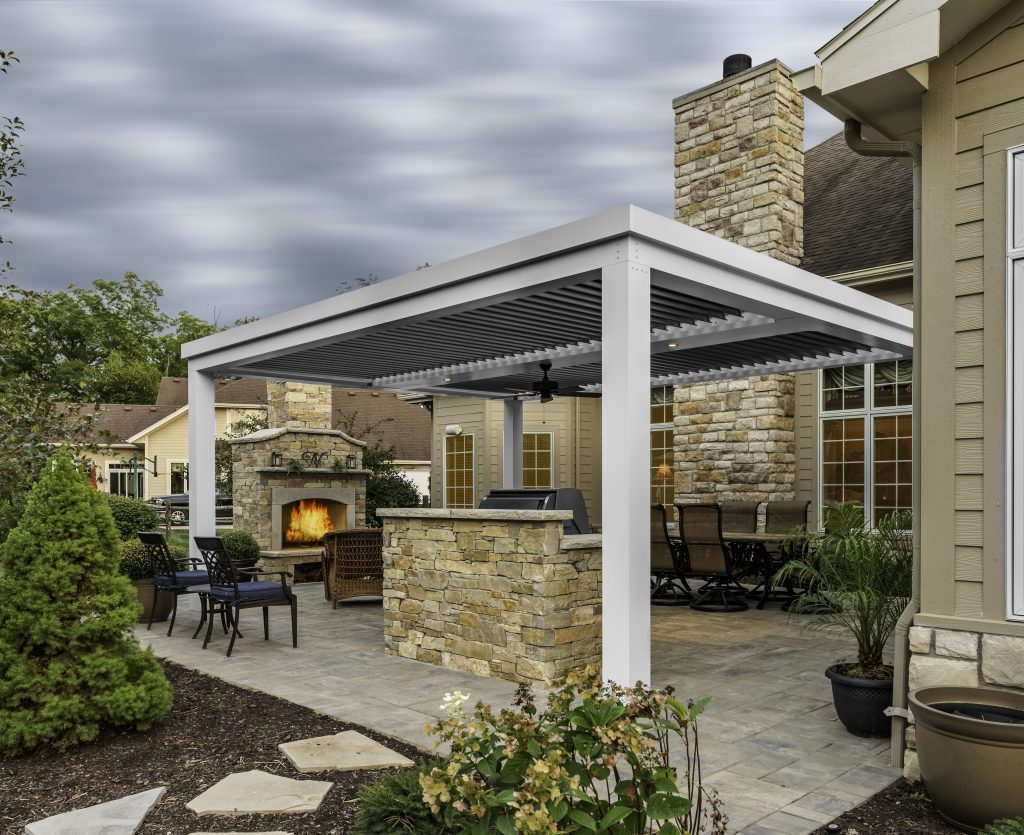 Recapture Underutilized Space
We have yet to encounter an angle, slope, or climate that we couldn't conquer. Windeck has precise measuring procedures and installation processes resulting in a perfect fit every time, thus making any outdoor space suitable for an overhead cover from StruXure.
Define Your Style
Not every house looks alike, which is why StruXure has designed a number of customizable architectural elements — corbel ends, cornices, column wraps, caps and bases — that allow you to create a pergola that will integrate seamlessly with the look of your home.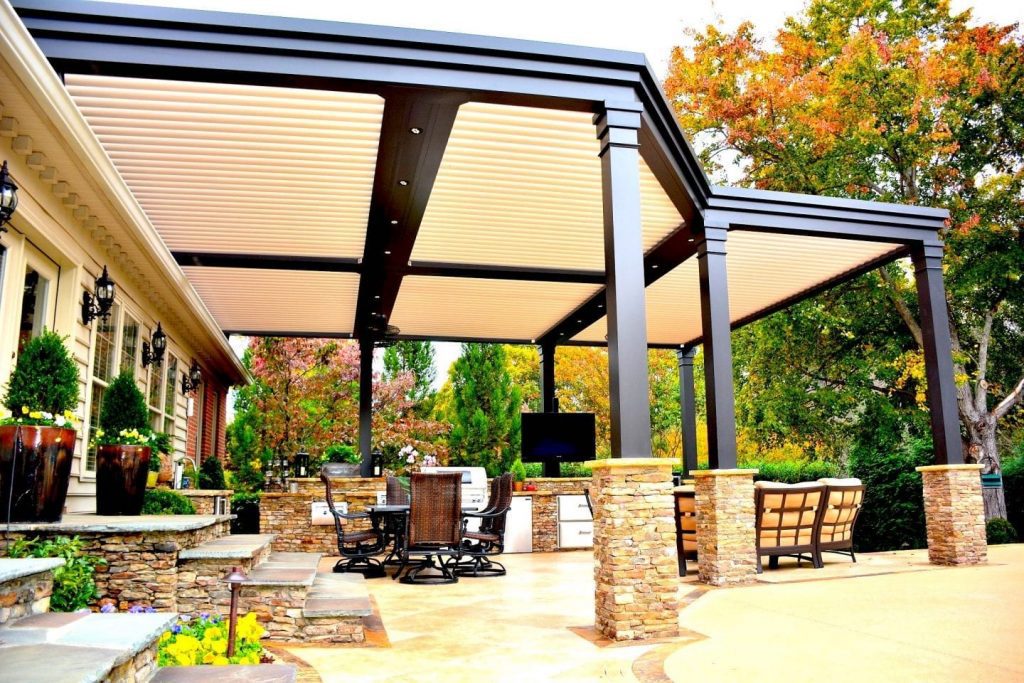 Accessories Make Everything Better
Options like fans, LED lighting, heaters, and screens are just some of the ways to further customize your pergola to suit your specific needs and to match your existing decor.