Glass Railings Take Decks to the Next Level
Some people prefer to shatter glass ceilings but Windeck prefers to focus on glass railings.
Windeck has a plethora of knowledge and expertise regarding decks, but what about deck railings? No deck is complete without one, and Windeck's go-to railing is glass. A glass railing is not just decorative; it has to be able to withhold a standalone structure and withstand the type of weather Winnipeg is prone to receiving. Windeck supplies cable, picket, and interior railings, but glass railings seem to be their hottest commodity.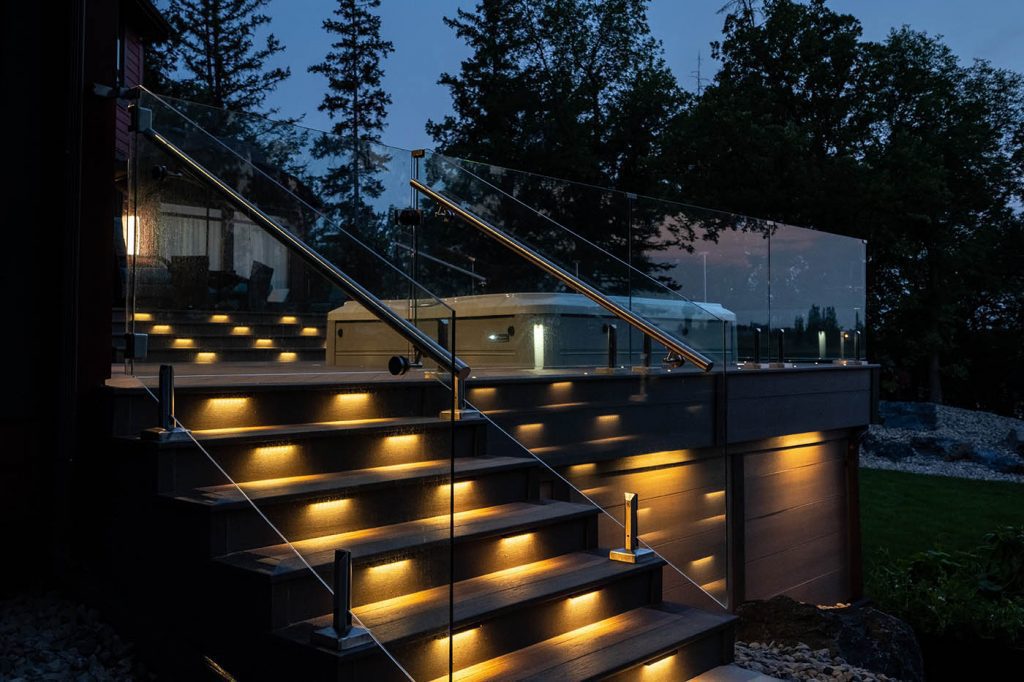 Versatility and variations
Installing a glass railing is not a daunting process at all. Windeck is there every step of the way to ensure their customers are happy with their end product. Dueck usually begins the glass railing design process by meeting with the customer to discuss their vision and measurements. Do they want privacy? Do they want a tint or a crisp, clean view? Often with tinting railing, it can add a unique layer to your outdoor space However, clear glass seems to be timeless. It's your choice!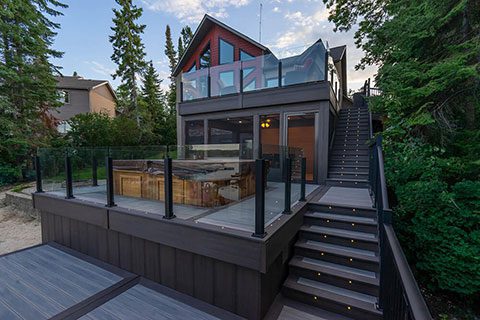 Low-maintenance and luxurious
First of all, glass is nearly maintenance-free, compared to a wooden railing that requires painting, scraping, and staining. With minimal upkeep and effort, glass easily enhances the overall look of the space, which leads to the next point…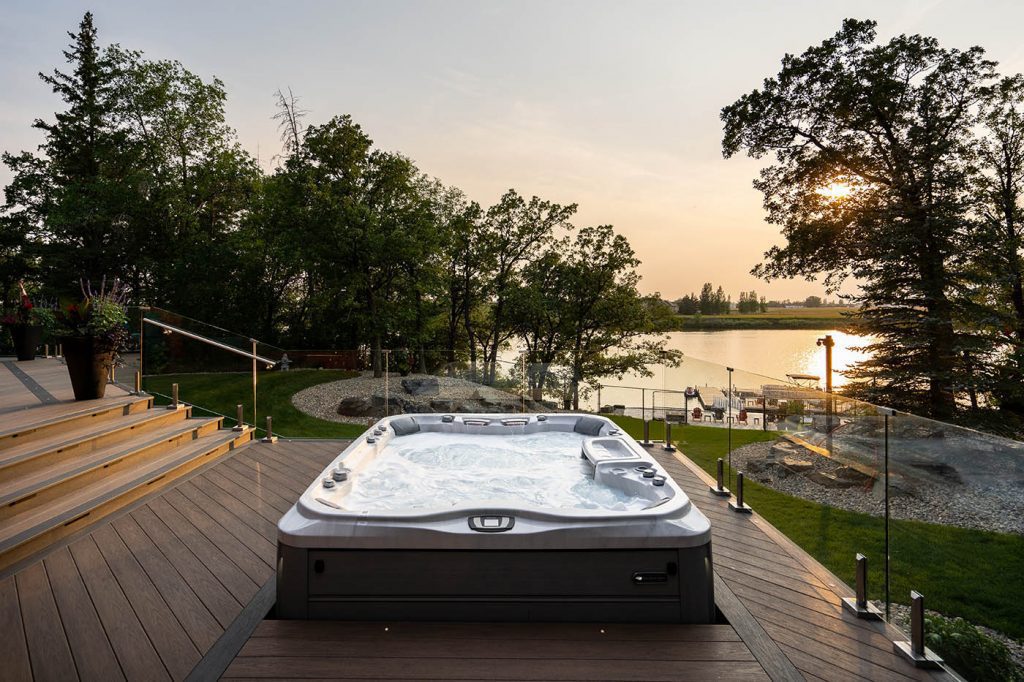 Selling sunsets
Glass is also more appealing to homebuyers. A house with glass railing can provide unobstructed views, and who doesn't want a house with a view? "It would be a huge value upgrade if I was going to buy a home, and walked out of my kitchen to a deck where the view was unobstructed versus if I walked out and saw something I had to maintain," Dueck says. "This would be a selling feature to me."
Investing is best
Glass railings are high-end, but in 2022 the value is clearly there. When installing one, there is a lot to consider, such as what metals to use and the thickness of the glass. Dueck says the starting point would typically be a top and bottom rail with one quarter-inch tempered glass. A medium price point is 10-millimetre glass, and the highest price point is a 12-millimetre glass. Tempered laminated glass is two pieces of glass stuck together with film in the middle, which is the highest level of strength. PVB lamination is when both sides of glass break, the glass is able to fall over. SGP, also known as hurricane glass, means it will still stand strong if both sides of glass break. Typically laminated glass is used in commercial applications, but it can also be used on residential decks, depending on the type of railing being used.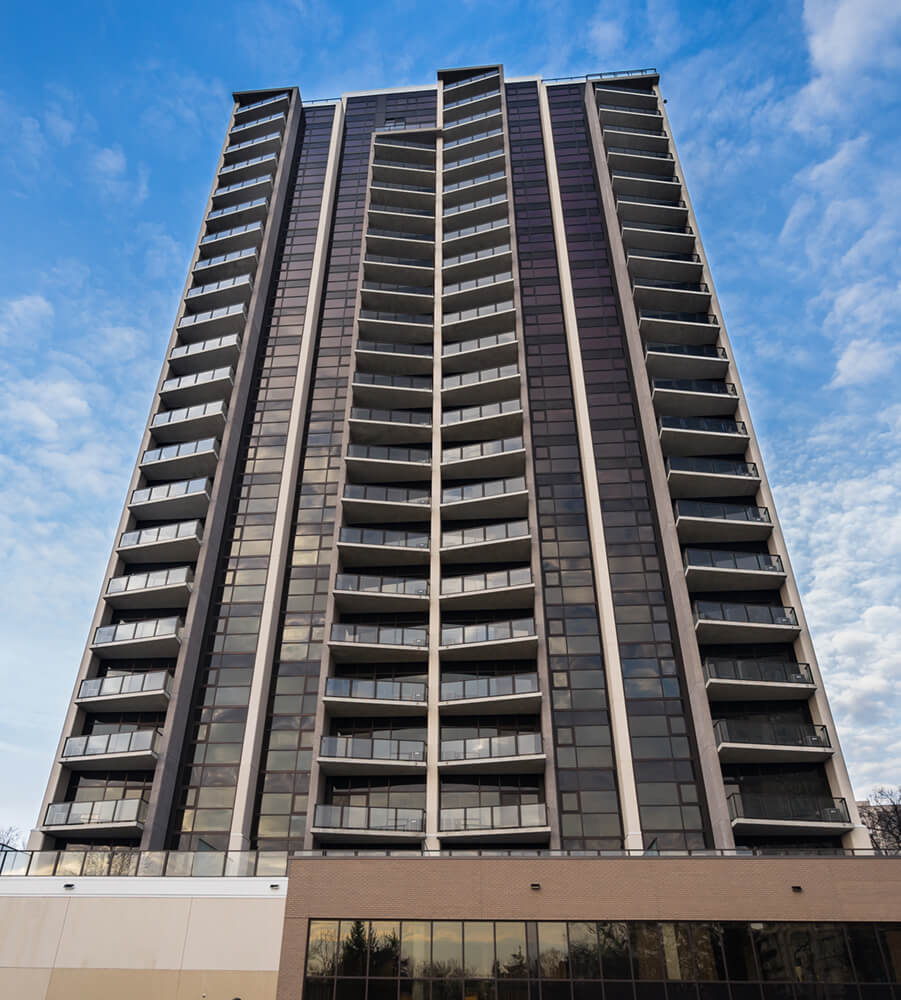 Street credit
Windeck has also has tons of experience installing glass railings on commercial projects. While they have many successful deck projects, they have also worked on the full 300 Main tower, as well as the new Earl's on Main Street patio. "That was memorable for me. We're not even done yet, but it's been pretty cool to be a part of Winnipeg's largest building," Dueck recalls.
At your service
Many people don't realize Windeck is a large reseller of all tempered glass-related products. If you are in the market to buy glass, please reach out to Windeck for an estimate. We would love to be a part of your project. With 30 years of glass experience, we can ensure what you're doing is best practice when it comes to your glazing project.
For inquiries about installing glass railings, reach out to Windeck at info@windeck.ca.